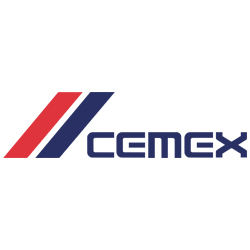 Cemex
Ready Mix Driver
Sorry, this job has expired.
San Antonio, TX
We are hiring for all 3 Cemex locations- Downtown plant, Grissom Plant and Schertz, TX Plant!
Job Summary
Primary responsibility is to drive concrete mixer to work sites and discharge loads. This is in a variety of settings and conditions including uneven ground, and may require unloading and attaching extension chutes weighing thirty to fifty pounds to end of primary chute. A Ready-Mix Truck Driver is responsible for the safe and efficient operation of the ready-mix truck used for delivery of products connected to the Company's ready-mix concrete operation.  
Job Responsibilities
Safely drive truck to and from destination applying knowledge of DOT driving regulations and area roads 
Check loads to ensure product is being hauled in an appropriate and safe manner to adjust to desired level
Estimate slump of concrete
Distinguish between a proper mix and one that is too rocky or too sandy
Distinguish the color difference between mixes 
Verify directions with plant personnel before leaving the plant to ensure delivery to the correct customer and job site
Strive to meet customer expectations without exception and achieve highly positive customer satisfaction survey results consistent with strategic objectives 
Develop extensive working relationships with customers, both external and internal, in order to maximize opportunities for CEMEX and to ensure customer needs are addressed
Keep equipment in acceptable condition of cleanliness using approved cleaning materials and supplies
Maintain personal appearance in neat and clean manner, including shirts tucked in at all times
Maintain radio contact with supervisor/dispatch to receive and transmit delivery instructions
Assist other company employees as needed
Complete pre and post-trip inspections on truck equipment and supplies, such as tires, lights, brakes, gas, oil, and water 
May perform roadside repairs, such as installing light bulbs, etc.
Maintain good working knowledge of the traffic routes of the city
Must be able to take orders, instructions, and guidance from supervisors and management
Cooperate and promote a team concept with all other company employees, as well as all CEMEX's customers
Adhere to all CEMEX, D.O.T., and O.S.H.A. rules and regulations at all times
Meet or exceed company safety standards
Perform other job responsibilities as assigned by management 
Qualifications
Must possess a valid commercial driver's license (CDL A or B)
Be able to read, write, and speak English
Acceptable CSA - MVR
No DUI's or DWI's in the last 5 years, no more than 3 moving violations in the previous 3 years
High school diploma, preferred - Bilingual a plus
Must possess a valid commercial driver's license (CDL A or B)
Be able to read, write, and speak English
Acceptable CSA
MVR - No DUI's or DWI's in the last 5 years, no more than 3 moving violations in the previous 3 years
High School diploma, preferred
Knowledge, Skills, and Abilities
Add and subtract two digit numbers
Perform the four basic arithmetic operations
Working Conditions
Continuous exposure to extreme heat, extreme cold, extreme noise, and working outdoors  
Must wear protective equipment while at the location 
Physical Requirements
Requires walking, sitting, lifting, pushing, pulling, and climbing to a significant degree 
Heavy Work: Exerting up to 100 pounds of force occasionally, and/or up to 50 pounds or force frequently, and/or up to 20 pounds of force constantly to move objects 
While performing the duties of this job, the employee is regularly required to talk and hear, in order to communicate to employees/visitors
Requires walking, sitting, lifting, pushing, pulling, and climbing to a significant degree
Heavy Work-Exerting up to 100 pounds of force occasionally, and/or up to 50 pounds or force frequently, and/or up to 20 pounds of force constantly to move objects
While performing the duties of this job, the employee is regularly required to talk and hear, in order to communicate to employees/visitors as well as function safely around heavy rolling equipment  
Must be able to perform all job functions which include, but may not be limited to, pushing, turning, and/or pulling of controls
Must pass DOT physical to include back x-ray, hearing test and drug/alcohol screen
108739075
108739075